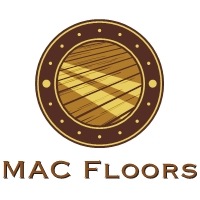 Professional Hardwood Floor Installation and Refinishing

We are a family owned and operated Hardwood Floor Sanding and Installation business and we take our work seriously, treating each job as we would our personal home improvement project. Founded in 2013, MAC Floors specialize in installation, sanding, refinishing, and repair of all types and species of solid, hardwood floors. Our company is backed by over 10 years of industry experience serving central Pennsylvania in its wood flooring needs.

One point that makes us stand apart from our competition is that we specialize in only wood flooring. MAC Floors Inc is involved with every phase from refinishing the hardwood floors, sanding, installing, or repairing any damage. Please visit our Service page for more information.

Our goal is to provide exemplary service with professional,
quality hardwood floors.


If you are interested in our services, please contact us! We offer free estimates so there is no obligation to check us out! We would be pleased to hear from you! Please let us know what your needs and questions are, we will be more than happy to help.